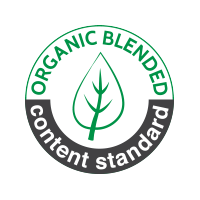 Don't hesitate to be charmed by this cheerful fabric!
This colourful bloom will work wonders in tee-shirts and summer dresses.
To coordinate with the green Tango and blue Cha-cha fabrics.
A beautiful soft and luminous organic jersey.
If you don't have an overlocker machine, you can sew it with a sewing machine with a 70 special jersey needle .
---
Material: 90% organic cotton bio ; 10 % elastane
Weight: 230gr/m2 (±2%)
Width: 145cm (57" ±2%)
Certificate: OEKO-Tex ,
Uses: T-shirts, dresses, leggings, accessoires…
Care:

Imprimé en Europe.
An Odile Bailloeul creation