This box contains lots of surprises!

You will find fat quarters, velvet borders, sewing kits, fabric to embroider, tutorials, and sometimes finished products too...

Inside each box will be one or more exclusive items created only for the box and therefore unavailable anywhere else, all delivered in a beautiful box!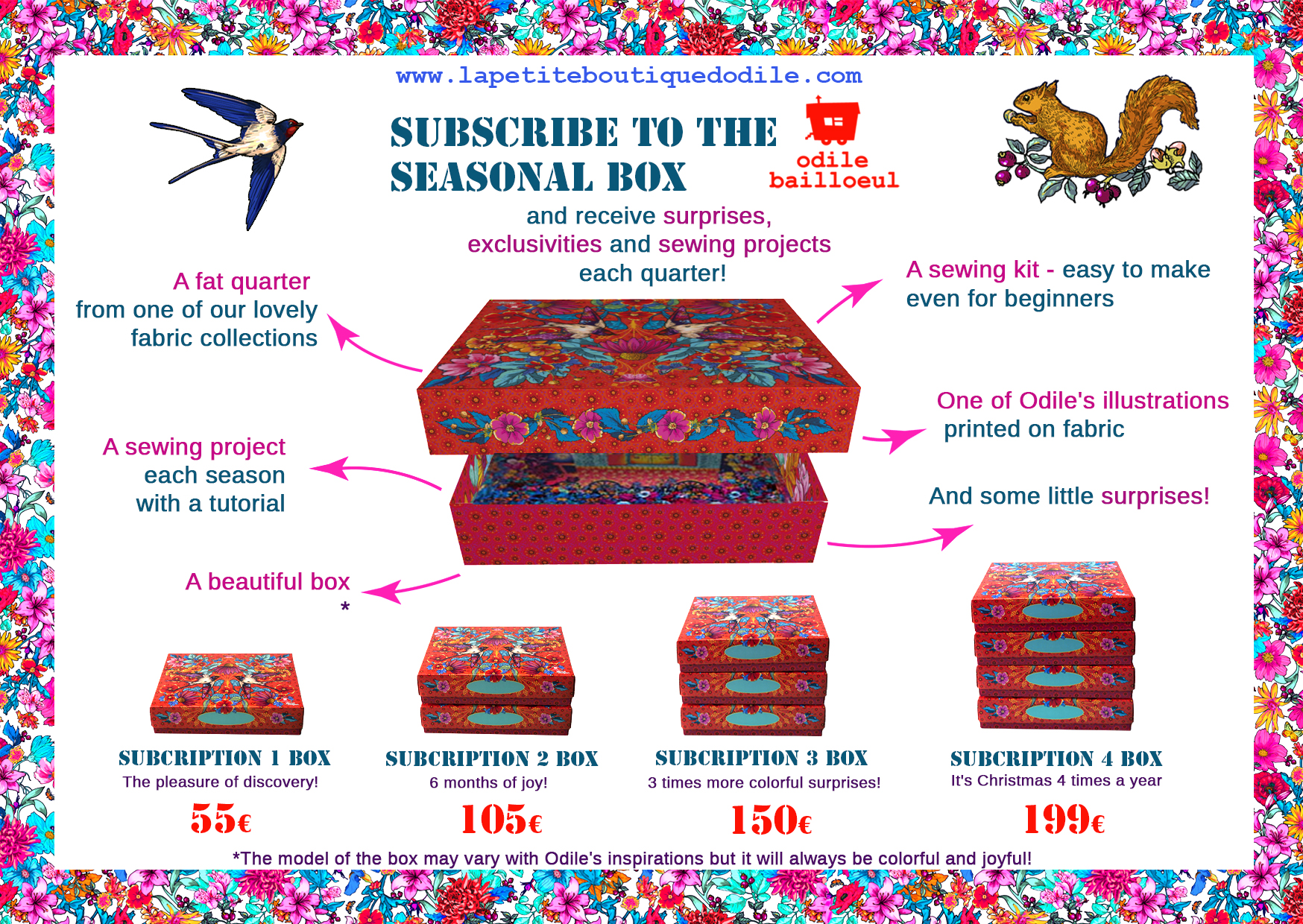 How does it work?

I subscribe to the surprise box for one, two, three seasons.

I need to order before the date indicated on the product sheet.

The shipping costs are payable when I order.

Winter 2022 box: delivery end of November 2022 (a bit earlier to prepare Christmas!)

Spring 2023 box: delivery end of March 2023