La petite boutique
d'Odile
About
Odile Bailloeul has created designs since graduating from Arts Appliqués in Paris. Whether it be for paper, decoration, fashion or print ; this gourmet of color loves to bring some joy into our lives ! Since creating her own mark in 2011, she offers fabrics and sewing kits to share her bohemian world with us. Her nomad style takes us traveling at the pleasure of her inspiration. Popular art, world wide folklore, textile craftsmanship, any excuse for this enthusiastic designer! Whether she is working with embroidery, oil painting, fabric or the decoration of her gypsy caravan, she communicates it with passion to give us inspiration for a warm and welcoming way of life, fantastic and poetic.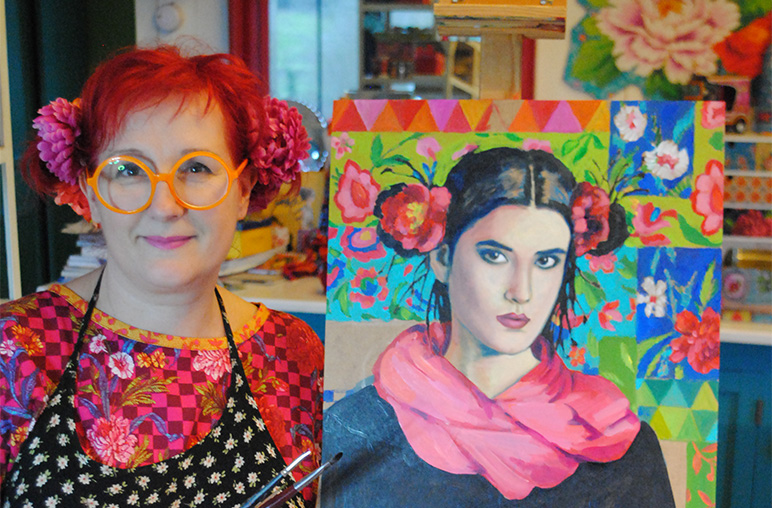 A little visit to the workshop ?
The painting studio, the dreamy caravan, the sewing workshop, the little boutique... Odile's workspace is fragmented into several creative spaces,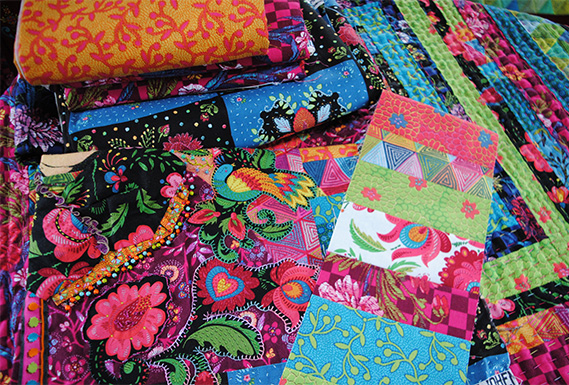 Free-Spirit
Odile has integrated, since 2016, into the Free-Spirit Fabrics team, alongside prestigous desings such as Kaffe Fassett, Amy Butler, Tula Pink, Anna-Maria Horner... She presents 2 collections each year for this American mark.
You can see her Free Spirits collection on their site